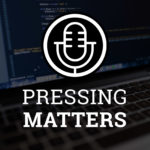 This week we discuss eCommerce WordPress plugins. We talk about what we use to sell our own plugins and what we have used for client sites in the past.
This is our last episode before the festive break. Thanks for listening, and have a great holiday period. Talk to you in the new year!
This episode is sponsored by Better Notifications for WordPress – a simple but powerful plugin that allows you to customise the email notifications that WordPress sends using a WYSIWYG editor and shortcodes. All of the default WordPress email notifications are available for you to customise as well as lots of new and useful ones. Find out more.
Links & Resources