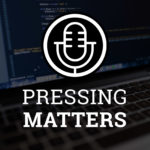 Happy New Year! In our first episode of 2019 we have a good catchup, looking back on 2018, discussing plans for 2019, planning methods and, WordPress in 2019.
Please let us know if you have any topics you would like to hear us discuss/
This episode is sponsored by Intagrate, the Instagram WordPress plugin which automatically creates posts from your Instagram images and videos on your WordPress site. Find out more at intagrate.io.
Links & Resources