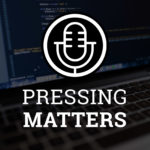 This week we discuss affiliate programs and if they are necessary for WordPress developers selling their plugins.
Do they work for all plugins? Is it the best use of your time and money as a marketing channel?
This episode is sponsored by Intagrate, the Instagram WordPress plugin which automatically creates posts from your Instagram images and videos on your WordPress site. Find out more at intagrate.io.