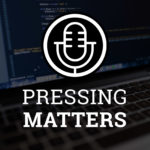 This week we welcome our first ever guest! 🎉
We chat to Elliot Condon, the man behind the enormously successful WordPress plugin Advanced Custom Fields, about developing a plugin, becoming a father, Gutenberg, and running a business.
We run a little longer this time round, and we could have talked for much longer! But we hope you enjoy listening as much as we did chatting.
Links & Resources