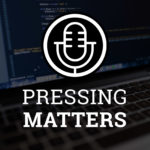 We are a bit late with our first podcast episode of 2021. Happy New Year…
This week Jack and I have a good catchup, discussing improvements to the BNFW website, the server issues I was having for Plugin Rank, and how to grow revenue without just continuing to add new features.
This episode is sponsored by FastSpring – the full-service ecommerce solution that enables software companies to sell more, stay lean, and compete big.