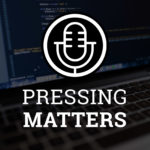 In the last episode of 2020, Jack and I reflect on the year, chat about our plans for working less over Christmas, and what our focus will be for 2021.
Merry Christmas to our listeners and a happy New Year. Let's hope 2021 is a good one!
This episode is sponsored by FastSpring – the full-service ecommerce solution that enables software companies to sell more, stay lean, and compete big.
Links & Resources