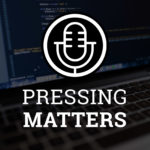 This week Jack and I chat to Lesley Sim, a marketing expert, plugin owner and indie hacker.
We talk about her plugin Newsletter Glue which makes it simple to send WordPress posts to your subscribers without leaving WordPress, finding a co-founder, marketing a WordPress plugin and finding a niche, and choosing the right platform to sell WordPress plugins.
This episode is sponsored by FastSpring – the full-service ecommerce solution that enables software companies to sell more, stay lean, and compete big.
Links & Resources