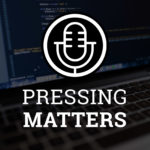 This week Jack and I chat to Peter Suhm, an entrepreneur, developer and podcaster building products for WordPress developers.
We talk about his WordPress plugin WP Pusher, that enables theme and plugin deployments with Git, his latest SaaS product, Branch, which automates deployments for WordPress sites, and how he got funding for it with the TinySeed accelerator.
This episode is sponsored by FastSpring – the full-service ecommerce solution that enables software companies to sell more, stay lean, and compete big.
Links & Resources