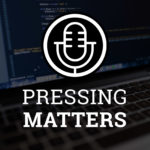 This week Jack and I chat about my latest project WP Content, launching a new plugin marketing site, and the current discussion about plugin developers overusing notifications in the WordPress dashboard.
We also caught up with Jon Tewes, a solutions architect at FastSpring, discovering more about how FastSpring helps WordPress businesses.
This episode is sponsored by FastSpring – the full-service ecommerce solution that enables software companies to sell more, stay lean, and compete big.
Links & Resources